Why Everyone Needs to Eat at MELT
Feed your comfort food cravings at this unique Birmingham restaurant.
We were just passing through Alabama on I-59 South when my mom and I decided it was lunch time. I did a quick search, and every site I found told me we had to try MELT. So I entered the destination. 
We got off the highway and drove through the northeast neighborhoods of Birmingham. Located in Avondale, we only knew which building MELT was because of the giant food truck parked right outside. The lot was entirely taken over by the truck, so we had to park on the street. 
The entrance and outdoor waiting area is so cute and colorful. While we waited about 10 minutes for a table, my mom and I took pictures on the angel wing wall and played with hula hoops and sidewalk chalk. There was also an indoor waiting area with board games. You definitely couldn't be bored here while waiting.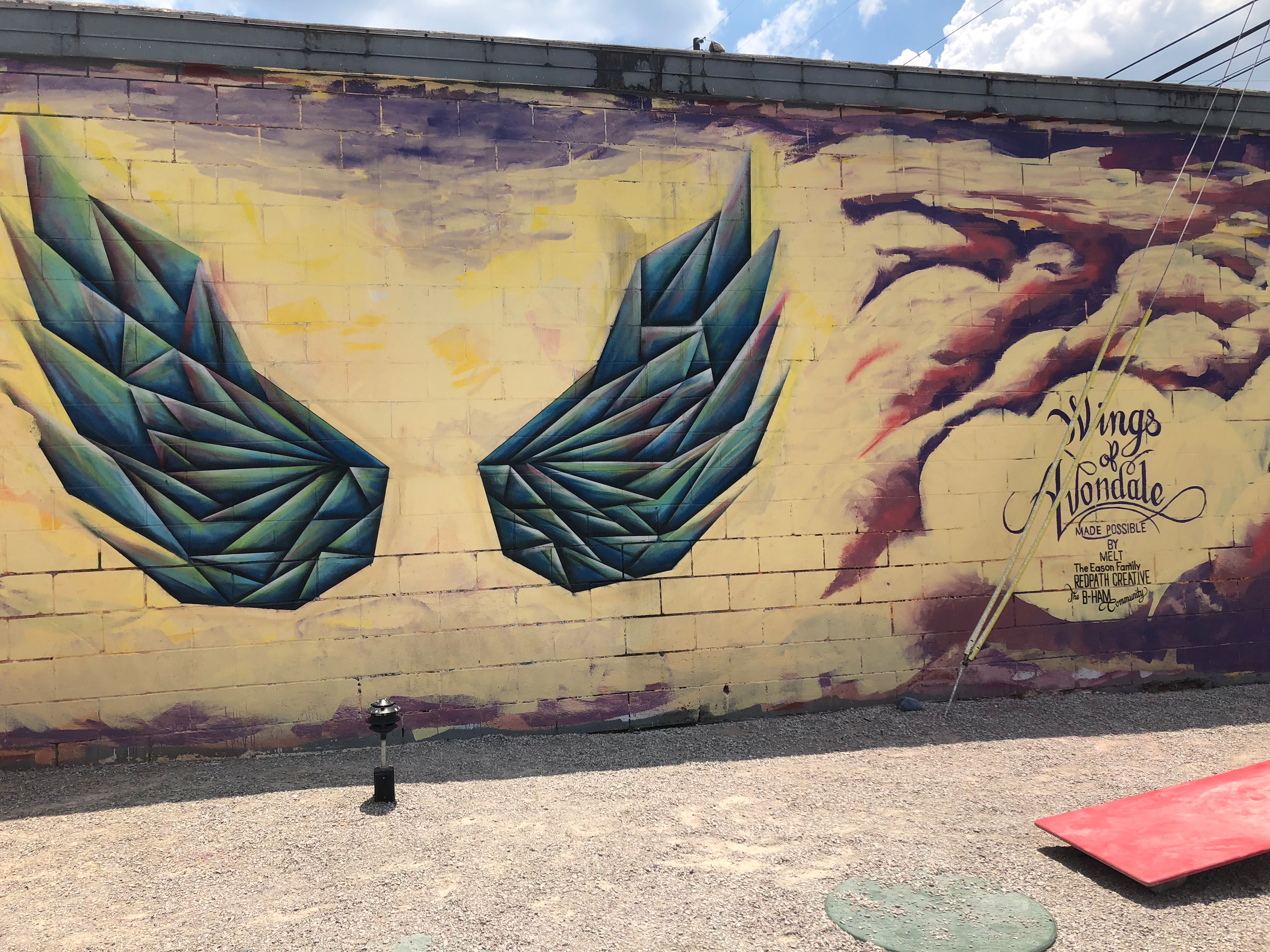 The hostess seated us sooner than she predicted, which is always a pleasant feeling. We sat "outside" in a screened-off area. While the sun was beating outside, the screens shaded us and fans above kept us cool. 
The first thing I noticed upon sitting was the extensive drink list. Since we were in the midst of a road trip, drinking wasn't an option, but I can tell I surely would've enjoyed some of the quirkily named cocktails and beers available. 
I ordered the buffalo chicken toasted sandwich, and my mom ordered a classic grilled cheese. My sandwich was absolutely delicious. If you love hot sauce, this one's for you. The best part? The ranch comes on the side - perfect for dipping. My mom's grilled cheese was a tasty combination of cheddar, american, and monterey jack cheese.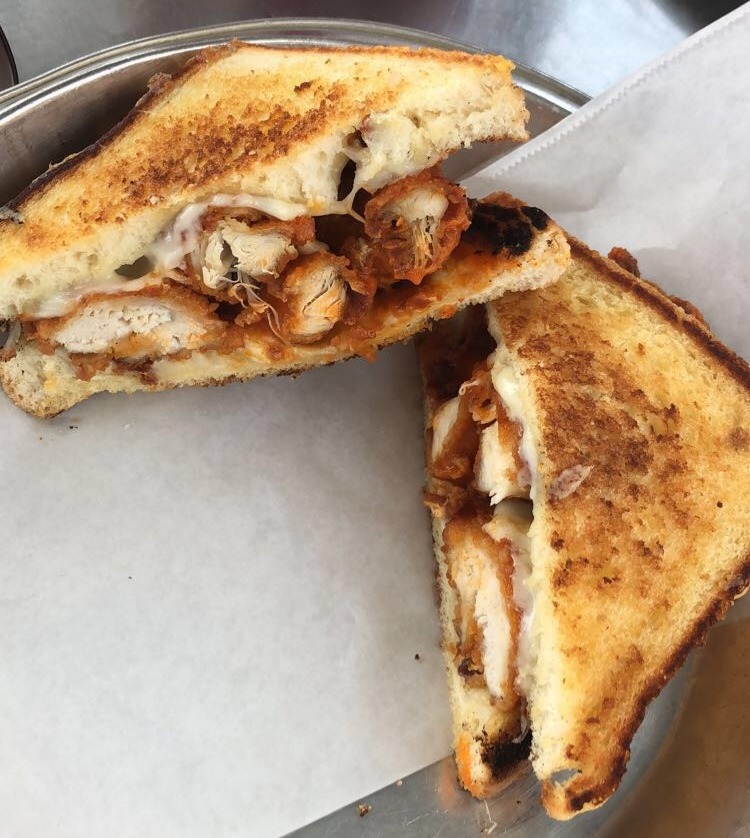 For dessert, MELT offers deep-fried double-stuffed Oreos and something called a banana stand - nutella, bananas, powdered sugar, and honey on toast. It sounds like a twist on a crepe to me. I wanted to order dessert, but I was way too stuffed. If you plan on a sweet treat, only eat half of your main plate. Then you'll have leftovers for later!
MELT is perfect for any foodie who loves unique places to try out. Whether you're a native to Birmingham or just passing through, you can't pass on MELT.